Hello and happy FRIDAY! Only TWO WEEKS until the retreat. Eeeeeeee! So stoked.
Today we wanted to feature one of our fabulous swag bag sponsors who also happens to be a fellow blend!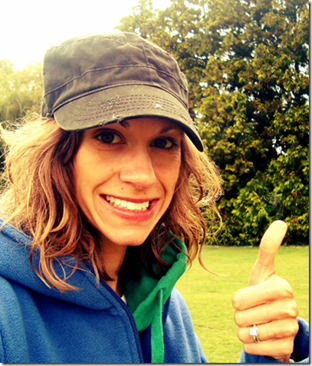 Lindsay Cotter, of Cotter Crunch, has generously offered up her delicious Healthy Bites for all the attendee swag bags!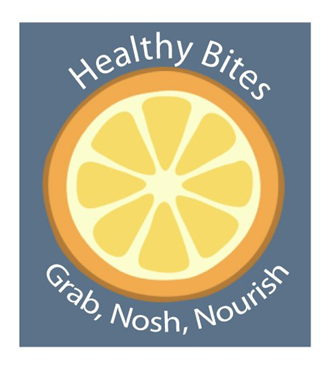 Here is a little bit about how Healthy Bites, including how they came to be, from the mouth of Lindsay herself:
In an effort to help James (aka the hubs) fuel properly for pre and post workout, I started making him healthy bites.

What are healthy Bites? Glad you asked.

Healthy Bites are my take on functional gluten free bite sized "ball" snacks. Each bite is made with natural, gluten-free and mostly organic ingredients.

What started off as a little healthy snack option for me and my husband has now turned into my own little business. I am passionate about it and want to share these bites with others…kids, athletes, on the go mom's, food allergy folks, and more! My mission is to make gluten free and process free food that actually tastes really good.
Let us be the ones to tell you.. Healthy Bites DO actually taste REALLY, REALLY good!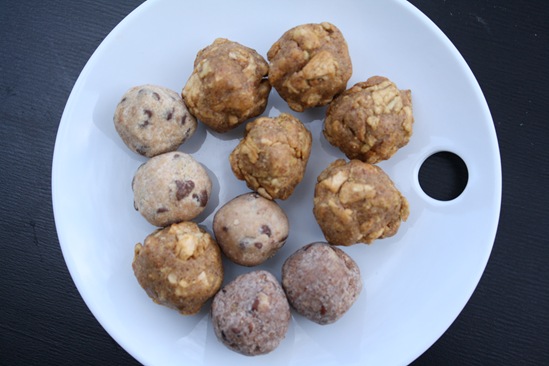 We tried a sampler pack of Healthy Bites. Flavors included Cookie Dough, Cocoa Crispy Peanut Butter Banana, and (Janetha's favorite) Apple Fritter. These balls are little bites of delicious, nutritious heaven!
They are dense, chewy, and packed with flavor.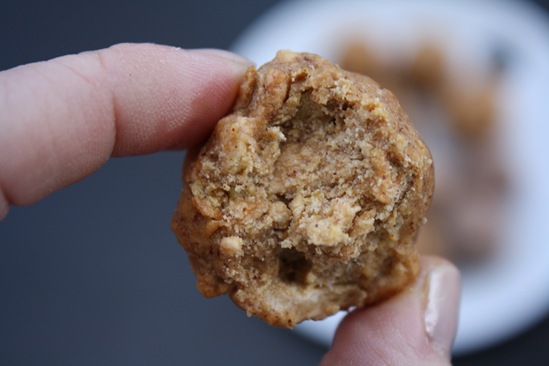 The Cookie Dough flavor had us fooled.. we really thought we were eating bad-for-you-real-deal cookie dough!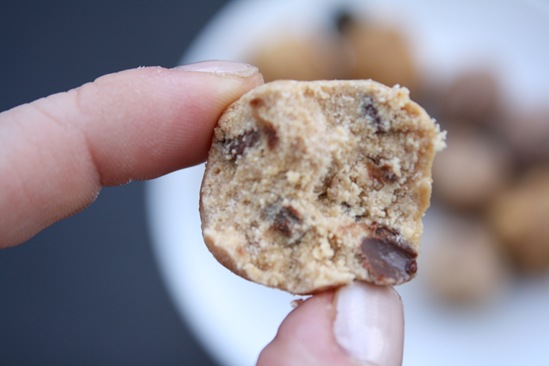 In addition to donating to the swag bags and closing raffle at BLEND Retreat, Lindsay has generously offered to give away a custom sampler pack of her Healthy Bites to one of YOU!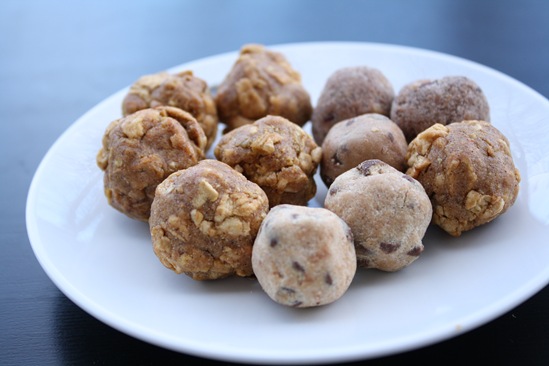 To enter:
We will announce the winner on Wednesday, April 25th!
For a little more
Lindsay Cotter loving, check out her guest post today on Lindsay's List! Complete with a list of reasons to eat Healthy Bites.
Thanks for pitching in on the swag bags, Lindsay, we can't wait to devour more of your Healthy Bites at BLEND!
xo, Katie, Lindsay, & Janetha