Hey guys! It's Wednesday again—only just over three weeks before the retreat! I am flipping out. We finalized the T-Shirts today. We are having the name badges designed (by Lauren!) thi
s week. We just booked three new sponsors and have a few others in the works. This retreat is going to be amazing!!
Speaking of sponsors, we want to spotlight one of our very first sponsors, Bob's Red Mill!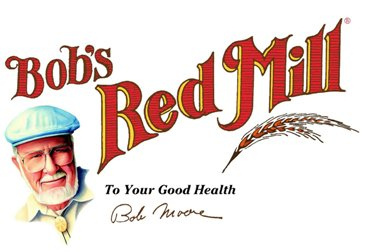 They signed up to sponsor the retreat in the very first few weeks we were planning it. Bob's Red Mill is an awesome company and is very involved with bloggers—we love that! I took a moment to interview Cassidy, the Bob's Red Mill rep, and am excited to share the interview with you today.
Q: How long has Bob's Red Mill been around?
A: Bob's Red Mill has been around since 1978, but Bob has been stone
milling for about 40 years.
Q: What products does Bob's Red Mill specialize in?
A: We specialize in whole grains for every meal of the day. We have a wide variety of gluten free products and certified organic products. Our product line covers flours, cereals and baking mixes, as well as the whole grains themselves.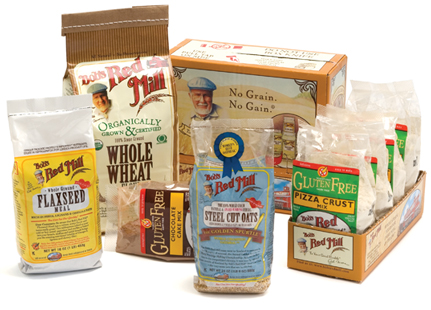 Q: Where can I buy Bob's Red Mill products?
A: We distributed all over the United States and Canada, but customers can find wider selections of our products at natural foods stores. We also sell our full line of products on our website at www.bobsredmill.com.

Q: What sets Bob's Red Mill apart from other brands?
A: We are an employee-owned company that uses century-old stone mills to slowly grind our flours. We take our time to do things correctly and believe strongly in quality ingredients and superb customer service.

Q: Would you like to tell us anything else that makes Bob's Red Mill so awesome?
A: Have you met Bob? He's the most inspiring 83-year-old who drives us forward with his passion for whole grains and stone grinding. He comes to work every day and knows every employee's name. He knows what is going on in the plant and pushes each of us to do our best to make the finest whole grain foods. He values employees more than any other CEO I've ever met, which is why he gave over the company to us in 2010. If you were to ask any employee here if they like their job, you will get a resounding "Yes!"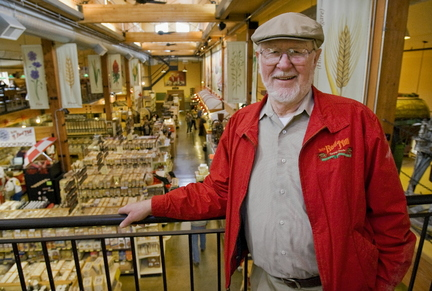 Bob's Red Mill will be stuffing the swag bags with FULL SIZE BAGS of product for the retreat. We will also be raffling off three $50 gift cards at the closing ceremony. As a little spiff to get you excited, Bob's Red Mill has offered to give a gift card away today!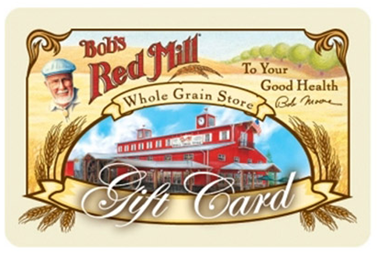 One commenter below will receive a $50 Bob's Red Mill gift card!
To enter:
Check out the Bob's Red Mill website and check out their products. Leave a comment below telling us what you'd spend your $50 on!
For a second entry, Tweet: "@blendretreat is giving away a @Bobs_Red_Mill $50 gift card! http://blendretreat.com/?p=321" and leave a comment below saying you tweeted!
We will announce the winner on Monday, April 16th!
xo, Katie, Lindsay, Janetha
P.S. The random winner of the Beanitos giveaway is #29! Tamara of Wild Blue Wonder! Congrats!
Giveaway is now closed! Congrats to our winner, Krissie J!