Hello and happy Wednesday to you all! Today marks exactly ONE MONTH until BLEND! I can hardly contain my excitement!
One of the fabulous companies that is stuffing the swag bags full of fabulous loot is Beanitos.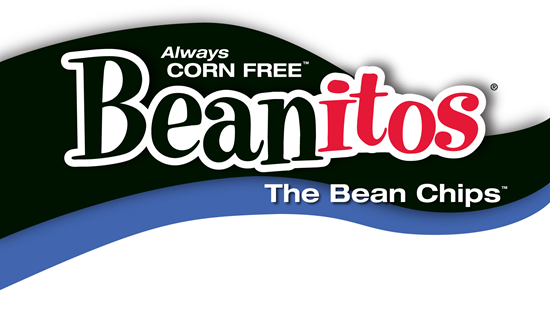 Beanitos are a tasty, healthy snack option that we have discovered. They are natural, gluten free, and flavorful chips. We had the opportunity to interview the Beanitos Marketing Director, Mike, and asked him all about Beanitos.
Q: What, exactly, is a Beanito? What are the ingredients?
A: Beanitos The Bean Chips are snack chips made from the humble legume (bean). Our original items have 5 simple ingredients: Whole Black or Pinto Beans, Whole Brown and/or White Rice, Sunflower Oil, Sea Salt, and Guar Bean Gum. Our seasoned items are made with Non-GMO project verified seasonings – which mean they are truly natural seasonings – no fillers, preservatives, MSG, or other ingredients you need a dictionary to understand.
Q: What sets Beanitos apart from other chips?
A: Beanitos The Bean Chips are 100% corn and gluten free, made without using genetically modified ingredients. Beanitos contain 2.5 times the Fiber and Complete protein than other corn and potato chips, and are free from trans fat and cholesterol too. They are truly the most innovative snack chip to hit the market in nearly a decade.
Q: How many flavors of Beanitos are there? What are they?
A: Beanitos come in 4 great tasting flavors – Black Bean Original, Pinto Bean & Flaxseed Original, Black Bean Chipotle BBQ, & Pinto Bean Cheddar Cheese.
Q: Where can I buy Beanitos?
A: Beanitos are in over 10,000 stores nationwide and throughout Canada too. Specifically in Colorado you can find Beanitos in King Soopers City Markets, Safeway, Natural Grocers, Albertsons, Vitamin Cottage just to name a few.
Q: Is there anything else you'd like to share about Beanitos?
A: Beanitos has made a mission of educating consumers on why they have a right to know if their food has been genetically engineered. We strongly believe that the FDA should
reform their policy and require a label be present on foods made with genetically engineered ingredients. It's a fundamental civil right to know what you are eating.
Mike has generously offered to give away a prize package of all four Beanitos flavors to one of you!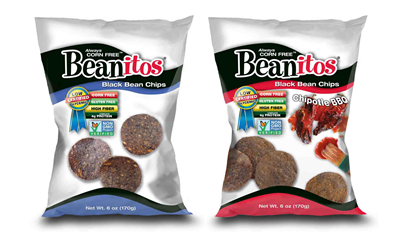 To enter:
Leave a comment telling us what you look for in a healthy snack.
For an additional entry, follow Beanitos on Twitter and tweet: "@BeanitosMike is giving snacks away on the @BlendRetreat blog! http://blendretreat.com/?p=304" (Please leave a comment telling us you tweeted!)
We will announce the winner on Monday, April 9th. Good luck!
Thanks, Beanitos, for sponsoring BLEND! See you in ONE MONTH!
xo. Janetha, Katie, & Lindsay